ESA and PCA
Environmental Site Assessment (ESA)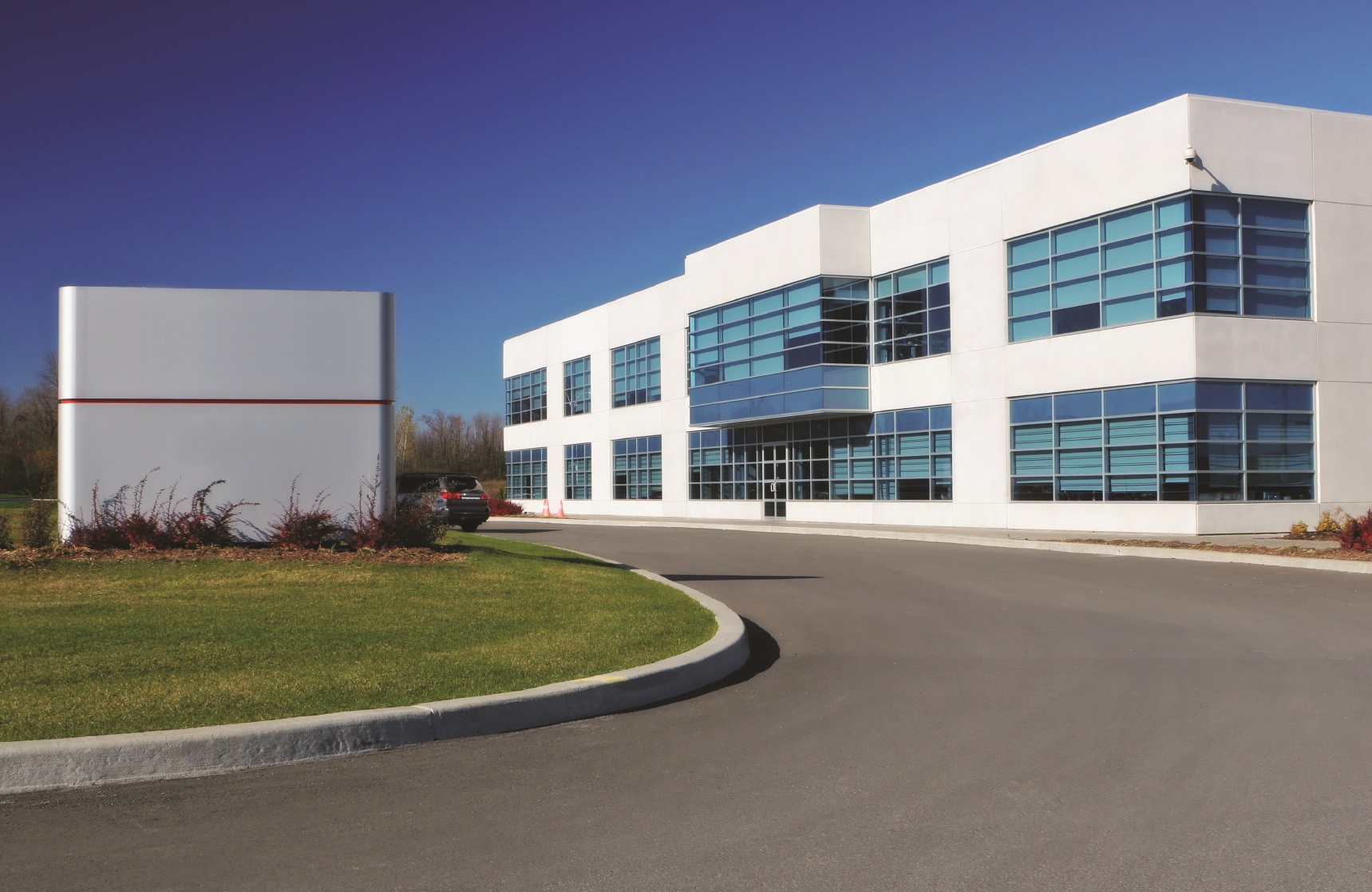 Criterium-Bennett Engineers Phase I Environmental Site Assessment studies follow the format of ASTM Standard 1527 and include a physical inspection of the site, a review of relevant records, and interviews with occupants, owners, neighbors and selected officials. The scope is often expanded to address issues specific to the subject property.
The primary intent of our ESA studies is to identify Recognized Environmental Conditions (RECs) associated with each property, as well as Business Environmental Risks (BERs) as defined within ASTM. This site visit includes an inspection for issues identified as within the scope of ASTM 1527 including:
Hazardous Materials Storage & Handling
Waste Generation, Storage, Disposal & Emissions
Underground Storage Tanks
Aboveground Storage Tanks
Polychlorinated Biphenyls (PCBs)
Stained Soil
Drums or Unidentified Containers
Drains or Sumps
Pits, Ponds, or Lagoons
Wells
Septic Systems
In addition to the site inspections, we conduct research as part of the ESA scope as follows:
The apparent current and prior uses of all adjacent properties with respect to the potential for migration of contaminants to the subject property.
Readily available public records (local, state and Federal) and previous reports and studies to identify existing or potential sources of contamination to the site.
Interview present or past owners or tenants or other knowledgeable persons to the extent available, to assess their knowledge of stored, created or discharged hazardous materials or waste, and review as to whether appropriate procedures, safeguards, permits and notices are in place.
Unless directed by our client, our ESA scope will not include any asbestos sampling or other issues defined as out of scope under the ASTM methodology. If these additional services are requested, a separate proposal can be prepared.
Sometimes, the degree or even existence of contamination cannot be confirmed without a Phase II investigation. Criterium-Bennett Engineers can coordinate Phase II investigations, but does not perform them. We will not recommend unnecessary additional studies when the risk is deemed low.
Property Condition Assessment (PCA)
Criterium-Bennett Engineers' Property Condition Assessment is a comprehensive due diligence service designed to meet the objectives of your real estate portfolio, whether you represent a commercial real estate owner or manager, institutional investor or investment banker. Criterium-Bennett Engineers works with clients to understand those objectives, to develop scopes and formats to serve your needs, and to deliver comprehensive and high quality property condition reports.
Our property condition reports contain information about a structure and its components which are vital to investment and financial decision-making. The property condition Assessment and corresponding report provide appropriate due diligence in a real estate transaction with regard to a property's physical condition. Furthermore, our property condition reports comply with and generally exceed industry standards which include the Standard and Poor as well as ASTM 2018. If neccessary to suit your special needs or time constraints, we can offer customized or abbreviated property condition reports and formats.
We realize that each client has a slightly different perspective that is often reflected in what they call the report.
The investment community uses a Property Condition Assessment to budget reserves and sometimes negotiate with the seller.
The government may use a Project Capital Needs Assessment to preserve the quality of housing over the term.
Corporate owners need a Capital Needs Assessment to develop budgets and streamline operations.
Community Associations require a Reserve Study to be able to properly assess owners for non-annual costs.
Criterium-Bennett Engineers does not specialize in any one type of property condition assessment. Rather, we bring our broad expertise to each assignment to ensure the best possible outcome.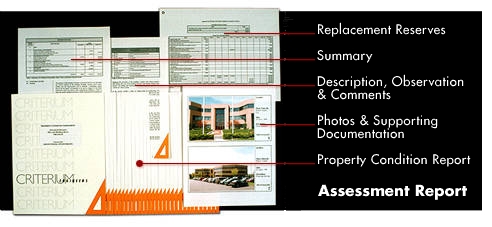 The scope of our investigation is designed to address the unique concerns and risk tolerance of our clients. We provide a list of current deficiencies and areas of deferred maintenance along with the cost to cure these deficiencies. At the end of our report is a table of capital reserve requirements. To learn more about what is included in our standard property condition report, please review our scope of services.