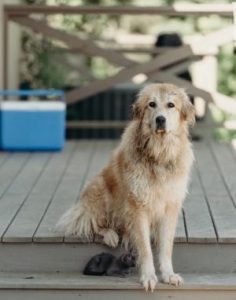 Nothing says "summer" like a big barbecue on the back deck! However, that deck can quickly become a major maintenance concern and even a liability. "Your deck is under attack from the minute the first nail is driven into the wood – assuming that nail belongs there in the first place. Poor construction sets the tone for the life of your deck; using quality materials and safe assembly practices is the first line of defense against the elements." With some preventive care and regular maintenance, you can enjoy your deck's continued health and safety year after year. Criterium-Bennett Engineers recommends these 10 tips:
Ideally, there should be a space in between the siding and the deck to allow airflow and prevent accumulation of moisture and debris that lead to decay. It is not uncommon to find rot and mildew in this spot in decks as young as 5 to 10 years old.
Annually review your deck's support structure and joists, as this is where rot often first appears. Try using an awl or knife to probe each joist. That may catch decay early and prevent major repairs down the road.
Check railings and attachments for rot and mildew, and assure that they are firmly attached to the deck for safety reasons. Railings should be at least 36" to 42" to ensure a safe enclosure for both adults and children.
Every two or three years, the entire deck – including railings and posts – should be painted or stained. Even lumber that has been pressure treated and is rot resistant needs this regular treatment.
Use a pressure washer to remove dirt and other debris in between tight spots such as deck boards, railing attachments, and support beams.
Pressure-treated lumber (PTL) is often the best choice for deck framing, but we do not recommend the use of PTL for the deck material, floor, or railings, where the chance of splinters is higher. The chemicals used to pressure treat wood are potentially toxic to humans and have been known to cause blood poisoning.
Support posts should be mounted in concrete, with the sonotubes founded sufficiently deep enough in the ground to prevent the negative effects of frost action.
Research deck brackets and use them to ensure your deck is at least 2" from the attached building. These will provide the necessary support for the deck while ensuring the proper airflow between the two structures.
When building a concrete deck, be sure to use expandable joists, such as those made of rubber or asphalt. These will allow for controlled cracking of the concrete.
Always construct your deck with plenty of space underneath the deck. This will allow the wood to "breathe" properly and minimize the risk of mildew and rot from direct contact with the ground.
If you have any doubt about the safety or structural integrity of the deck – and particularly its attachment to your home – consult a licensed Professional Engineer.