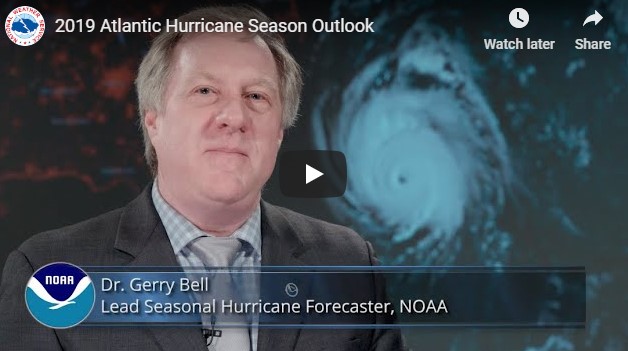 The engineers at Criterium-Bennett engineers encourage residents, homeowners, condo/apartment owners, and commercial property owners to prepare for the upcoming hurricane season which begins June 1st.
This year's seasonal forecast was recently announced by NOAA's Climate Prediction. They predict a near-normal Atlantic hurricane season this year with a range of 9 to 15 named storms. Dr. Gerry Bell, Lead Seasonal Hurricane Forecaster at NOAA, provides this season's outlook.
Now is a good time to prepare your home or business for such an event. FEMA provides a wide array of hurricane tips—including what to do before, during and after a hurricane at READY.gov.
It's also a good time to take photos of your residence or commercial property in its current state. That way, if your property is involved in a hurricane—you have photos to use as a basis of comparison. When it comes to insurance companies and FEMA, more is better for documenting any hurricane damage. That way you will have "before" and "after" photos to document your property's situation.